Browse better.
Save better.
Focused reading and reduced context switching.
No more (unnecessary) tabs.
Bookmark links, and search content without leaving the page or opening a new tab.
No more forgotten bookmarks
Set reminders to revisit bookmarks you have saved.
Read better.
Research better.
The world's information at your fingertips
With integration with multiple data points, Mentionitis gives you access to information and facts anywhere you are on the internet.
NEW
Get access to the entire English language dictionary of terms and definitions anywhere on the web.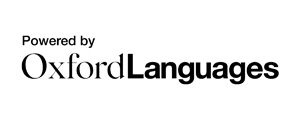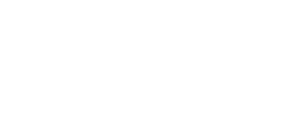 Here's a little demo.
Simplified, but interactive. Give it a try.
https://mentionitis.com/blog
The Demo Street Journal
NEWS - MEDIA - SPORTS - WEATHER - OPINION - BOOKS - TECH
Imagine this link
•
is a link you would like to save
Please note, that the dots don't pulse on the actual product, this is just to grab your attention for demo purposes
Traditionally, you would open the link in a new tab and switch to the newly opened tab to bookmark it. But... since you're there already, you might as well scan though the page to make sure it's something you'd like to bookmark (you know, to read later). Turns out it is, BUT, there's mention of some spicy facts/company/person that you just have to check out before returning to the first page (still remember that?). So you highlight that text, open a new tab and search for it. Baam! 20 links! Thank you big G. Now, keep the search tab open, and open 3 of the links that seem to have the answer to your question in new tabs. Result #1 has an AdBlocker popup, you set an "exception" for it and refresh the page, switch to the next result while page #1 refreshes. Result #2 is wishy-washy, not straight to the point, "will return to it". Off to #3 - a few more fragments here.
Not quite, but it's better. If only... "wait, he spent what??" you think to yourself. "What is €23M in my currency?." You copy it, open a new tab, paste and search "€23M in Magic Beans". That's a lot of Magic beans. At least a Mentionitis subscription is affordale. You open another tab to check the price of Mentionitis Pro plan, you've wanted to upgrade for weeks. Congratulations you are maybe 6 or 7 tabs in, just because you wanted to save a link. A link you still haven't saved. But now, because you keep a few other tabs always open ("for work"), you have maybe 14 tabs open and they are all tiny little tabs with nothing but icons to tell them apart. Welcome to tab hell, you might as well sign up for that Mentionitis plan. When you're done playing with this demo, there's a link on the next section (probably..). You're welcome.
Oh, yes. You can also imagine, that this  
Selected text
Copy
Print
Option you never use

Search Mentionitis for "Selected text"

Select the one above this
You rebel, I like you
  is something you'd like to search for.
Need some more convincing?
Here's a quick feature rundown
Quick link bookmarking
Save in-site links for later viewing
Highlight and search
Find business and individual information without leaving the page
English dictionary integration
Expand your vocabulary while you browse
Priority on privacy
We don't track or save any of your browsing data
Bookmark and Tab manager
Manage your bookmarks, links, and tabs all from one central location
Bookmark reminders
Non-obtrusive, in-broswer notifications so you don't forget about the things you've saved
Frequently Asked Questions
You've got questions, we've got answers
Does it work on every website?
Yes. Once the plugin is installed it seemlessly integrates into any web page that is opened.
Do you store my saved links on a server?
No. All your bookmarks are stored locally on your browser. Neither us, nor any third party has access to them.
Do I have to import my Bookmarks after installing?
No, Mentionitis seemlessly integrates with your browser's bookmarks, so you can continue to bookmark links the way you always have. You can also continue to import bookmarks from other sources using your browser or any other tools.
Will I lose my bookmarks if I accidentaly remove the plugin?
Absolutely not. Your bookmarks will remain saved in your browser.
Can I view my search history?
We respect your privacy and thus do not collect, or store search queries. Your search history will continue to be viewed and managed only by you, and can only be accessed and managed by checking your default browser history page
What is your refund policy?
Refunds will only processed if the request is made within 7 days of purchase. Only one(1) refund can be processed per customer.
Looking for updates, news, and insights on what we are building?
If you would like to hear from us, about what we are doing to improve the browsing experience, drop your email and we will send you some updates.
We sometimes also send out discount codes and special offers just as a 'Thank you' for betting on us.